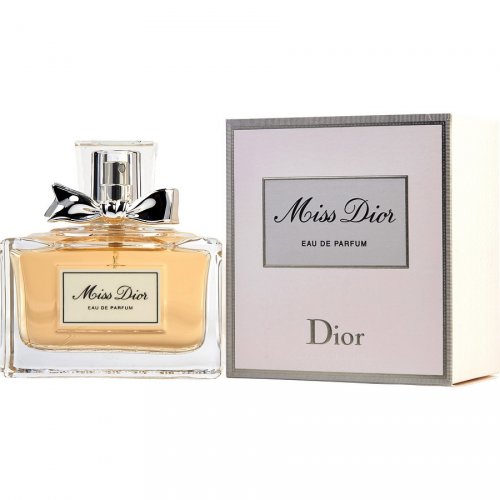 Not only popular for its fashion collections, Dior also has a series of perfume collections that are popular with many people. Actually, Dior's work in the field of perfumery has been going on for a very long time. Dior perfume was first created in 1947 and is widely used by people today.
If you are just about to try Dior perfume and are looking for a good Dior perfume, then watch this article till the end! We will provide a guide on how to choose Dior perfume and also recommend the best products. There are perfume collections, such as Miss Dior, Sauvage, and J'adore that you can choose from. Happy reading!
Sauvage Perfume
When sprayed, Sauvage gives off the fresh scent of bergamot and is followed by mysterious Papua New Guinean vanilla. Not only that, it creates a bold and strong impression when you inhale the scent of this perfume. The aroma of this perfume also gives the impression that you are in the wild.
That said, this perfume was inspired by the smell of the desert at night when fire rises in the air. So, for those of you who like perfumes that are both fresh and wild and intense, Sauvage can be your choice. Even though this perfume is called Men's Fragrance, women who want to create a bold impression can also wear it.
Fahrenheit Eau de Toilette
Based on the notes, it is clear that this perfume has unique notes that are not for everyone. There may be people who find this perfume too intense. However, for those who like this perfume can certainly be a characteristic.
Well, this perfume will suit those of you who like leathery scents like the smell of boots. Although there is a hint of floral and sweet notes from violets, the overall impression is masculine. However, you need to be careful when using it because this perfume is often considered too strong and flashy.
Miss Dior Blooming Bouquet Eau de Toilette
If you like using perfume with a feminine scent, but with a modern impression, this is the answer. Apart from giving the impression of modern femininity, Miss Dior Eau de Parfum can also inspire self-confidence. This perfume is also suitable for those of you who like sweet and fresh scents.
You will find a sensual Damask rose mixed with peony and clad in fresh Calabrian bergamot. This perfume really has a scent that can easily make anyone fall in love. In addition, this perfume is available in small packages so it is suitable for those of you who are just about to try it.
Dior Homme Intense Eau de Parfum
For those of you who like wood and musk scents, Dior Homme Intense can be an option. This perfume is chosen by many men because of its thick woody scent and creates a very strong masculine impression.
Nonetheless, the perfume opens with a subtle, slightly powdery iris. That's why Dior Homme Intense feels even more character after being used for more than an hour. In addition, Dior Homme Intense is also considered as the ideal perfume for the ideal lover.